Michael Keller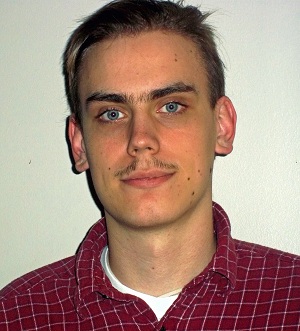 Michael was 5 years old when he was diagnosed in 1996 with an astrocytoma brain tumor. Initially, he had surgery to remove some of the tumor on the right cerebellum. A few months later, an MRI showed the tumor had grown and spread to the brain stem. The surgery also had caused a lack of coordination on the left side of Michael's body.
The oncologist who was working with Michael wanted him to begin chemotherapy and radiation immediately. Michael's parents wanted more information about their son's chances of survival before giving consent. Increasingly frustrated by the lack of response from the doctors around them, and the feeling that they were being talked down to, Michael's parents declined chemotherapy and radiation and began researching alternative treatments. After sifting through countless books and articles, Michael's father came across antineoplaston therapy and Dr. Stanislaw R. Burzynski. Warned by the oncologists that Burzynski's research and treatment were fraudulent, they decided to investigate the Burzynski Clinic for themselves.
Michael was admitted to one of Dr. Burzynski's 72 clinical trials for cancer. After 1 year of treatment, his brain tumor was gone. Michael is now a happy, healthy 8 year old.
Christine Keller says that "The oncologists at Vanderbilt treated me as if I were stupid. Although they admitted to knowing nothing about Dr. Burzynski, they said he was a fraud. Thank God, my husband and I decided to find out for ourselves. Since taking antineoplastons, my son Michael has been tumor-free for 18 months."
April 1999
UPDATE by the Kellers, August 2004
Michael is doing great. He is 13 and an "A" student going into 8th grade. Christine calls him her "brain". He is in complete remission. He hasn't had treatment in 5 - 6 years and no longer goes for scans.

UPDATE by the Kellers, April 1999
Michael is now 8 years old and has been in remission for 18 months. He is happy and healthy.
Age: 8 years old
Gender: Male
Type of Cancer: Brain tumor (astrocytoma)
Date of Diagnosis: August 1996
Conventional Treatments: Surgical removal in August 1996. By December of 1996, it was back and had spread.
Start of Antineoplaston Treatment: January 10, 1997
Date of Partial Response: Decrease in size seen in March 1997
Date Declared in Remission: February 1998
Status: Michael remains in remission as he continues his treatment.
Submitted to Website: July 1998 by the parents of Michael; updated April 1999